JCM Solutions has completed many successful energy saving projects across a variety of industries.
The following snapshots show the diversity of projects our auditors have worked on, and the significant cost savings we have achieved for our clients.
For a specific industry refer to the categories in the right hand menu. Our most recent projects are listed first.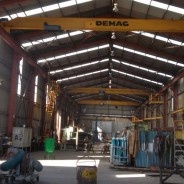 Desperate to reduce energy costs this Hunter Valley manufacturer engaged JCM Solutions to apply for Federal Funding under the former Clean Technology Investment Program grant regime to support their plant's energy efficiency upgrades. After negotiating over $110,000 in federal funding JCM Solutions was able to help this manufacturer achieve annual energy savings of over $90,000 by upgrading their lighting and compressed air systems.
read more